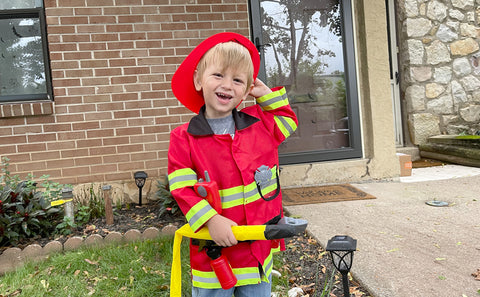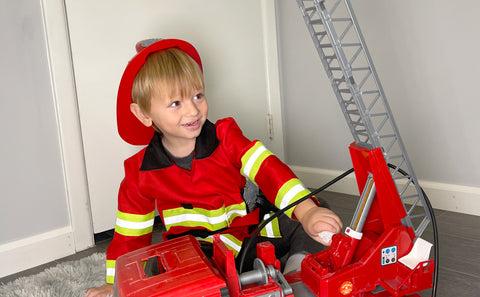 Premium Quality Fireman Toys
Liberry fireman toy set is a good choice for your kid's entertainment time. Wear the firefighter costume, give your kids the chance to enjoy the fireman's experience, study the Fire fighting knowledge. Besides, it is sure to inspire your children's imaginations, have them ready to save the day in an emergency and development their social responsibility.
About Liberry Fireman Costume:
1. Sleeve length measures 12in, shoulder-width measures 12in, length of the fireman costume measures 18.5in.
2. It is high quality, breathable, comfortable wear fireman outfit
3. Realistic reflective stripes with features to hold tools on the belt.
3. It is suitable for kids aged 3-6 years old.
4. It is hand or machine washable.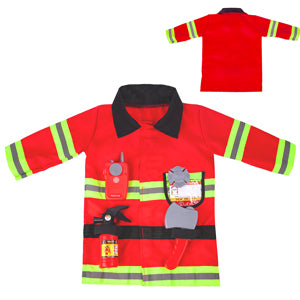 Durable Helmet                                                   
BPA-free, non-toxic, durable and safe plastic helmet is light and comfortable for kids to wear. The size of our fireman hat is 3.4 in*4 in.      
Walkie-Talkie with Sound                           
Push the button on the beside of the walkie-talkie, its walkie-talkie can make a realistic fire alarm sound to attract toddlers' attention. 
Realistic Fire Extinguisher                               
 Put the water in the fire extinguisher, spray its head, let kids experience the work of a firefighter. Liberry fire extinguisher is designed perfectly for little hands.